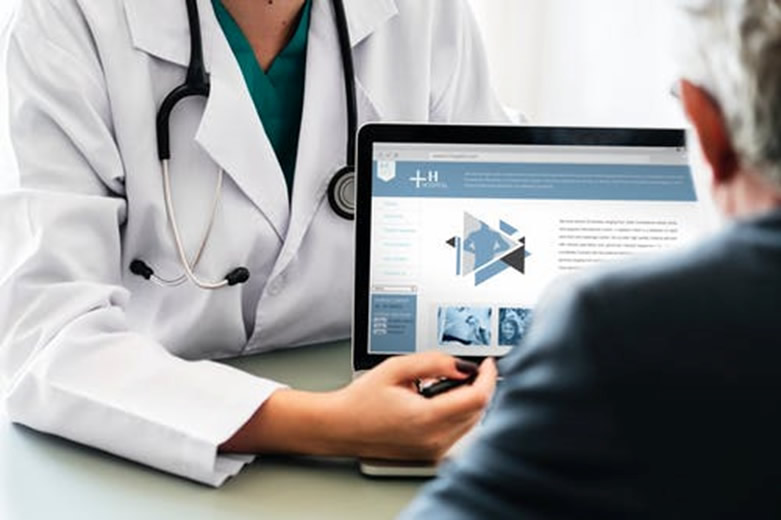 As with all other aspects of our life, technology advancements are rapidly replacing many things that we used to do manually, and the healthcare industry is no exception. From patient registration, to data monitoring and lab tests to self-care tools, it's become clear that advancements in the industry have been a game changer in making many tasks easier, while also making registration processes quicker and more accurate.
Besides providing positive experiences for patients and their families, these advancements have had a huge influence on medical processes and the practices of healthcare professionals. Researchers are creating new innovations that are expanding and transforming healthcare, with some technologies allowing doctors to diagnose illnesses with a hundred percent accuracy.
Here are some important new technology additions in healthcare that have transformed the industry with tools to advance and improve the medical field.
Medical Technology Advances with the Digitalization of Health Records
Though the paper-based collection of data is still followed to an extent, the healthcare industry is moving to store everything in an electronic format - simplifying the way medical history documents are created. The old system of paper records required medical practitioners and nurses to create and complete files for their patients, often leading to long wait times in order to collect, retrieve and update the correct data.
Besides the actual digitalization of basic patient details, nurses and technicians can input patient data such as vital signs, weight, test results, etc. into a central, digitized system. This allows for patient data to be changed and updated easily as time progresses. On the administrative side, medical assistants, medical records and health information technicians (MRHITs), and medical billing and coding professionals can use electronic health records, or EHRs, for scheduling appointments, updating patient records with diagnostic codes, and submitting medical claims using new technology in healthcare.
All this data, combined with the patient's medical history in one centralized place, makes it easier to analyze the patient's health history and medications to provide effective treatments.
Telemedicine
Although not necessarily a new development in healthcare technology, telemedicine is a growing field that allows people in rural settings, with limited access, to get the help they need without having to travel far.
Used to refer to two-way video consultations or the transmission of healthcare data like electrocardiograms (ECGs), telemedicine or telehealth can help monitor vital signs and symptoms remotely. The implementation of these options means less crowded waiting rooms and shorter waiting times for patients who are physically in the doctor's office.
Patients can receive a full assessment through a video chat with a physician, claims are automatically generated, and the fees are lower compared to traditional office costs.
New Technology in Health Care - mHealth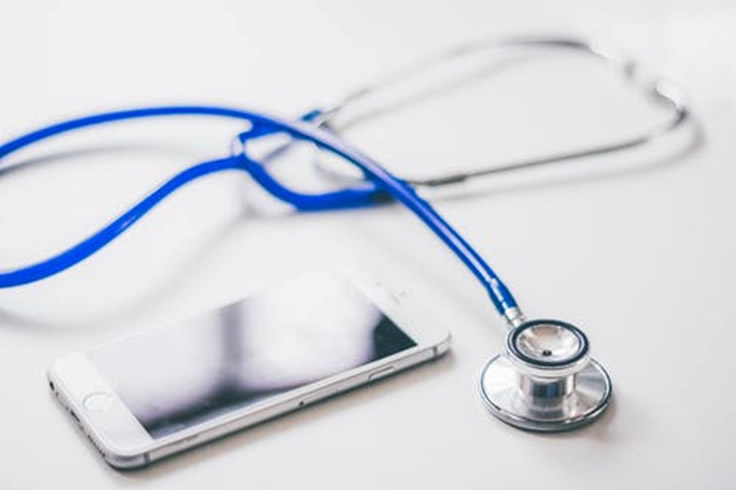 Mobile health or 'mhealth' is the term used to refer to healthcare and medical information supported by mobile technology. A majority of physicians use medical apps and mobile devices in their practice, while around a quarter of them use apps and devices to help provide patient care. This allows practitioners in remote locations to access a patient's EHR, review medical histories, send follow-up emails, and even complete prescriptions.
Healthcare Technology Advances Through Medical Apps
With apps being rapidly developed for all aspects of our life, healthcare apps aren't far behind for both healthcare professionals and patient use. These application programs offer health-related services for smartphone and tablets and are accessible to patients everywhere.
While some apps offer better health awareness, others assist communication between patient and care providers. Mobile health apps can assist with these areas:
Fitness and weight-loss
Medical reference
Medication management
Mental health
Personal health records
Women's health
Health apps are an inherent part of the movement toward mobile health programs in healthcare. One of the fastest-growing markets in mobile application development, there are approximately 100,000 health apps available for mobile devices, providing its users with greater flexibility on the go.
Mobile health apps are an inexpensive way for facilities to provide more high-quality services, and – at the same time – are cheaper for patients to access.
Artificial Intelligence in Healthcare
Artificial Intelligence (AI) technologies are being used to listen in on patient-doctor conversations, recording everything in a complete file, saving a doctor's time in taking notes, enabling shorter visits and reducing the wait time in the otherwise serpentine queues outside the doctor's door.
The incorporation of AI technologies in the healthcare system has been an innovative game changer. AI amplifies the expertise of trained doctors with additional layers of real-time data, information and insights, making it possible to cut down errors and increase precision.
With the help of AI, which can instantly provide information on the patient's past and present health as well as make suggestions that would help in diagnosis, medical professionals are able to provide swift care to more patients.
The most technological advance of all is robot-assisted surgeries. Doctors can operate with a clearer view of the area they are operating on, with a lot more precision thanks to the robotic tools, reducing some risk in surgeries. This is not to say that robots are replacing surgeons and doctors, but they do aid in less potential pain and blood loss, less noticeable scars and fewer complications such as infections.
Sensors and Wearable Technology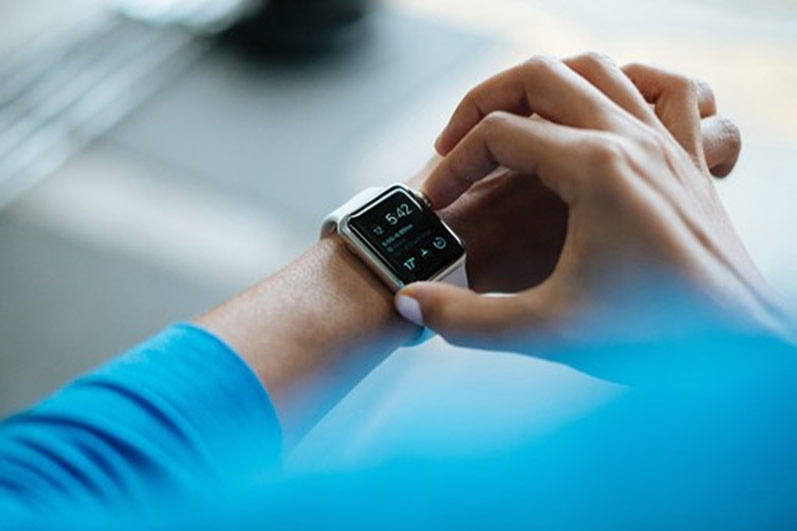 When people typically think of a wearable device, they think of fitness trackers or other smart electronic devices that can be worn on the body and transmit information to a mobile application to help track health stats, such as the amount of sleep, heart rate, and physical activity. A fitness tracker, for instance, helps the wearer change their pace or incorporate new options into their fitness regime.
In cardiology, there are wearable devices that can provide information on heart rhythm and the patient's cardiac behaviors, as well as information like blood pressure, breathing patterns, and blood glucose levels.
Tech-novations in the healthcare industry continue to provide physicians with opportunities to better diagnose and improve the quality of care delivered to their patients. At American Career College, we encourage these technological advancements and strive to help students learn about them and their benefits. To learn more, contact us today.