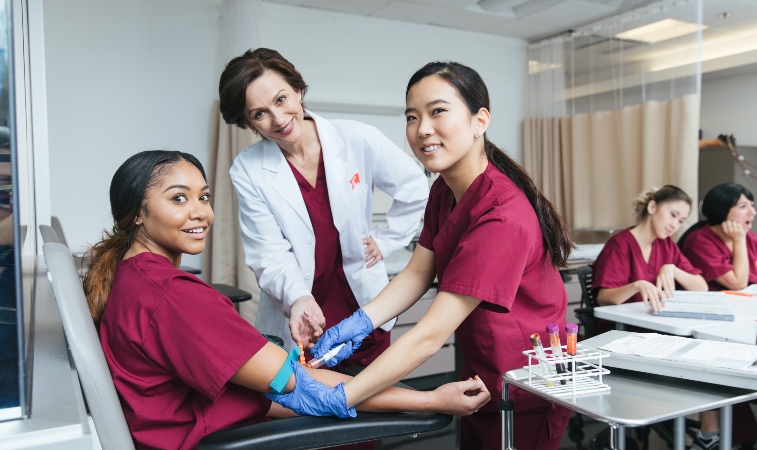 Medical Assistant Program
Want to work in a doctor's office or healthcare facility? Consider training as a medical assistant!
Medical assistants help healthcare offices run smoothly. They greet patients, run routine lab tests, prepare treatment rooms, and more.1 When you train at ACC, you can earn your diploma in as little as 9 months! That's right, in less than a year you can get the hands-on skills you need to begin a career as a medical assistant.
Additionally, our blended program gives you the flexibility you need with online classes and only 2 days per week of on-campus labs. Get started today!
Learn more about training to become a Medical Assistant!
1California Employment Development Detailed Guide, Medical Assistants in California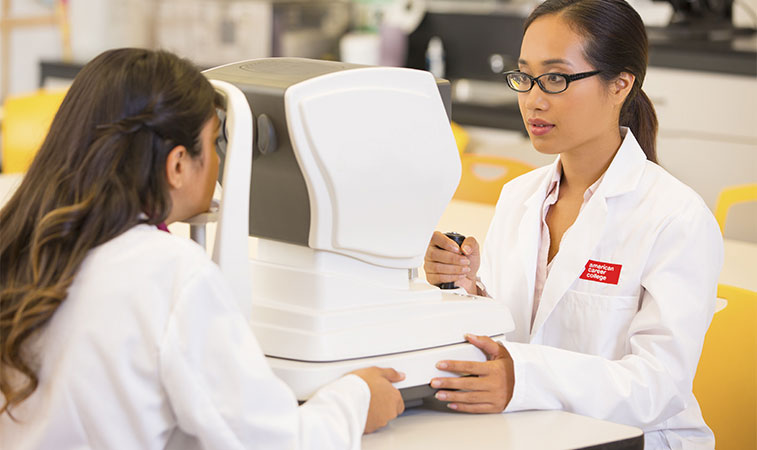 Physical Therapy Assistant Program
Our Physical Therapy Assistant program is now offered at our Ontario campus with the first class starting in September!
Train as a physical therapy assistant (PTA) and learn what it takes to work directly with patients helping them recover and maintain mobility. Physical therapy is an essential part of many patients' health plans. PTAs help patients with exercises, joint mobilization, supportive devices, and more.2
When you train at ACC, you can earn your associate degree in as little as 20 months! And our blended program combines online and in-person classes for maximum flexibility.
Learn more about training to become an Physical Therapy Assistant!
2California Employment Development Occupation Profile, Physical Therapy Assistants in California