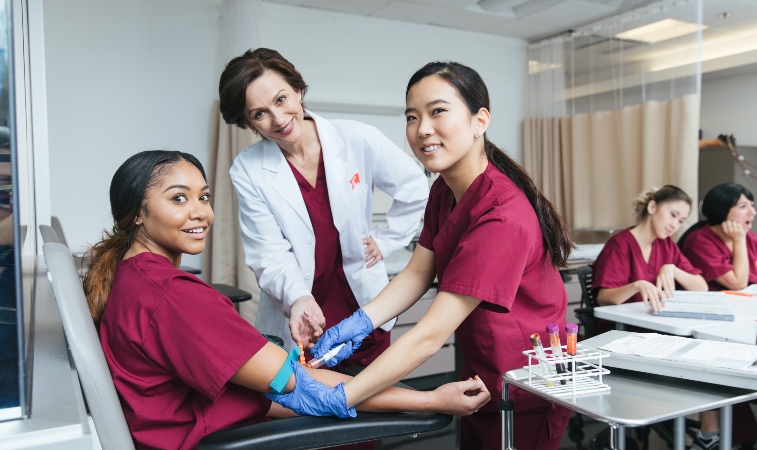 Medical Assistant Program
Want to work in a doctor's office or healthcare facility? Consider training as a medical assistant!
Medical assistants help healthcare offices run smoothly. They greet patients, run routine lab tests, prepare treatment rooms, and more.1 When you train at ACC, you can earn your diploma in as little as 9 months! That's right, in less than a year you can get the hands-on skills you need to begin a career as a medical assistant.
Additionally, our blended program gives you the flexibility you need with online classes and only 2 days per week of on-campus labs. Get started today!
Learn more about training to become a Medical Assistant!
1California Employment Development Detailed Guide, Medical Assistants in California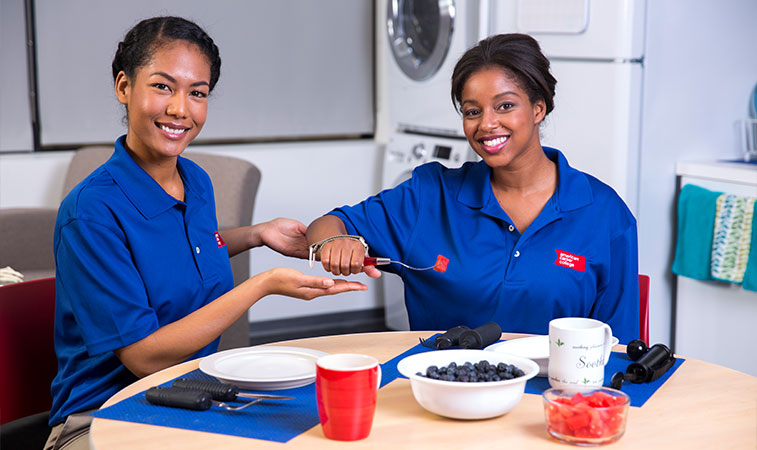 Occupational Therapy Assistant Program
Do you want a career where you work directly with patients and have an impact on their day-to-day lives? Train as an occupational therapy assistant and get ready to enter this exciting healthcare field.
Occupational therapy assistants (OTAs) help ensure patients have the ability to perform daily tasks. For example, an OTA can work with kids to help them develop fine motor skills or help accident survivors regain mobility. They help select therapeutic activities, record progress, and provide instruction on the use of adaptive equipment.2
Train to be an OTA and earn your associate degree in as little as 20 months! And our blended program combines online and in-person classes for maximum flexibility.
Learn more about training to become an Occupational Therapy Assistant!
2California Employment Development Occupation Profile, Occupational Therapy Assistants in California