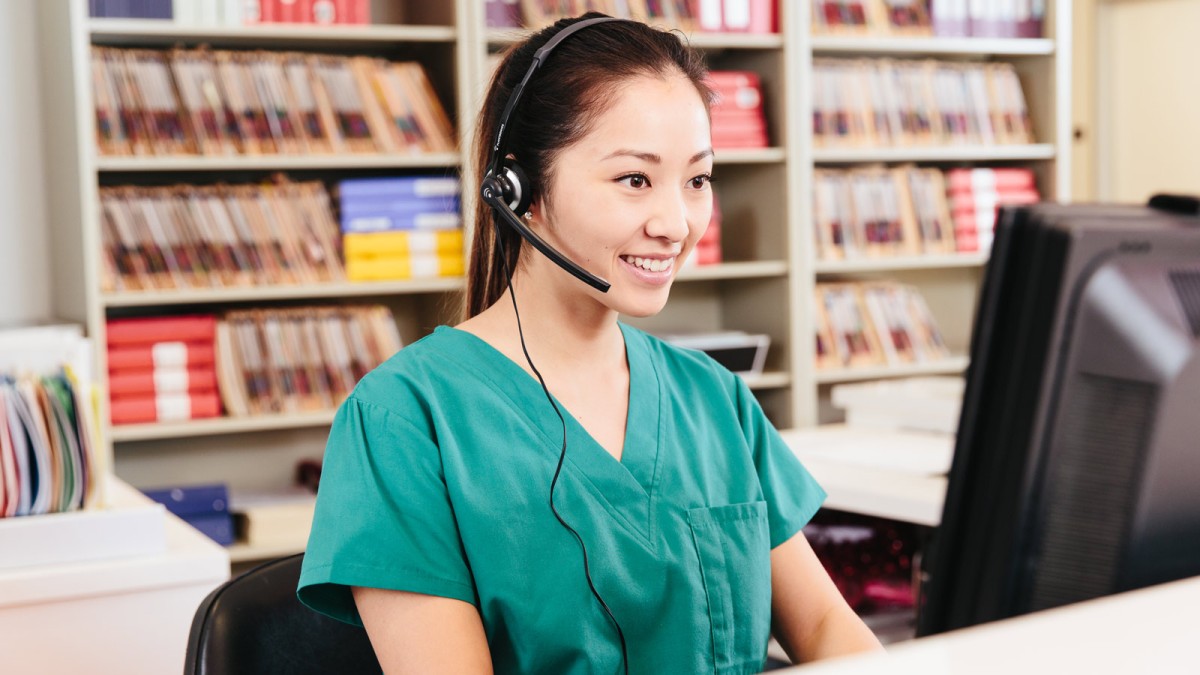 Medical billing is a great option for individuals who are looking for a healthcare career with a good work-life balance.
Depending on your personal and professional goals, the advantages and perks of working in this healthcare profession are numerous. If you're considering applying to a medical billing program and looking for a reason to take that first step, we've outlined five of the top benefits below:
1. It's Important Work
Everyone wants to feel their career has purpose, and as a medical billing specialist, you really do make a difference. Without medical billing professionals, the healthcare industry would cease to function. By helping process payments and reimbursements for medical services, you are making it possible for healthcare providers to continue the essential work of treating patients.
In addition to being indispensable to healthcare organizations, you're also an ally to the patient. Correct medical billing is critical to ensuring appropriate coverage that can help a patient maximize their benefits. Plus, maintaining patient histories and records is vital for keeping providers informed, reducing medical errors and helping ensure the best possible patient outcomes.
2. It's a Healthcare Profession with Work-Life Balance
If you're looking for a healthcare profession where you can work a more traditional schedule (i.e., M-F, 8 a.m. to 5 p.m.), a career in medical billing may be a good fit for you. Medical billers typically work during office hours, and they usually do not need to be "on call" – which can be especially helpful if you need your nights and weekends available for family time or other personal obligations.
However, if you do want to work nights and weekends, this is a possibility as well since some healthcare sites such as hospitals and urgent care centers serve patients during extended hours or around-the-clock. Essentially, you can find a medical billing job that aligns with your scheduling preferences.
3. Location, Location, Location
In addition to more traditional hours, working in medical billing offers you flexibility and options when it comes to where you work. One of the biggest medical billing job benefits is that positions are available in a variety of settings, from hospitals to clinics and physicians' offices to laboratories. Some employers of medical billing specialists even allow for remote or hybrid options if you prefer to work from home.
Plus, if you're looking to relocate for a new adventure, a career in medical billing won't tie you down. Medical billing specialists are needed in all major metropolitan areas and can be found almost anywhere. So if you've got wanderlust, or you need to move for family or other reasons, the odds are good you'll be able to find employment opportunities wherever life takes you.
4. You Can Grow Your Career
You'll graduate from a medical billing program ready to take on an entry-level position, but there are a number of different paths you can take to advance your career. As you gain experience, you'll be able to climb the ladder to more senior or supervisory positions, such as a health services manager or auditor. You might even opt to move into consulting work or operate as an independent contractor. You can also earn certifications that can lead to additional job placement opportunities or specialty positions.
And, for those who want to get into the workforce as a medical billing specialist but eventually pursue an associate's or bachelor's degree, you'll be well-positioned. If you decide you'd like to advance your education and move into another area of healthcare (e.g., you decide to enroll in a vocational nursing program), you'll already have a lot of the terminology and institutional knowledge. Another degree that experience in medical billing dovetails nicely into is data management.
5. You Can Start Your Career Quickly
Medical billing is a career within reach. You can usually earn your medical billing diploma in under a year (ACC's Medical Billing program is approximately 7 months), which means you don't have to wait long to start your career as a medical biller.
It's also a diploma you can earn online. For those looking to advance their education with speed and convenience, you can be adequately prepared through remote study. This also means you'll have more options when choosing a school and working around family and work.
Since it's faster and more affordable than a lot of other professional paths, such as those that require bachelor's degrees, you don't have to put your education and career on hold.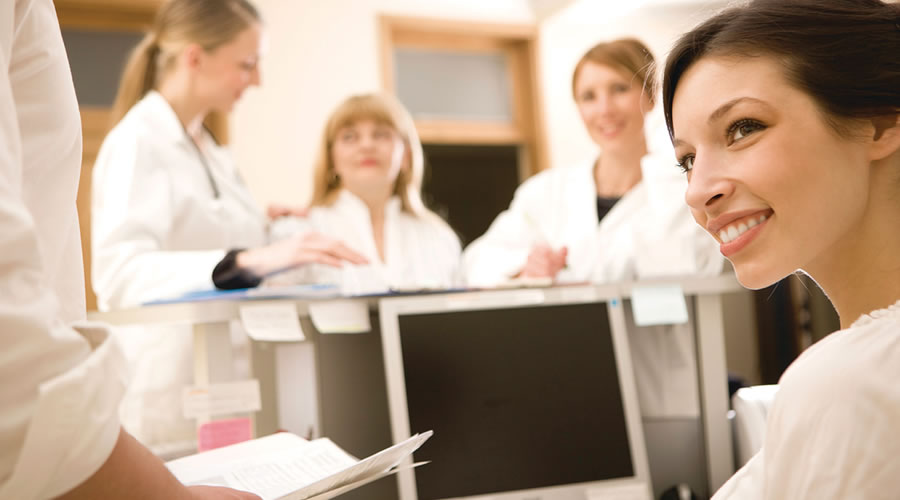 ACC's Online Medical Billing Program
At ACC, we've been educating the next generation of healthcare workers for more than 45 years. Our goal is to provide our students with life-changing education that allows them to pursue long-term career growth. From dedicated faculty to hands-on training and comprehensive career services available through graduation and beyond, we provide students with the tools they need to prepare for meaningful careers within the healthcare industry.
Our Medical Billing program is online, so you can study from wherever you are. You'll get comprehensive training in approximately 7 months in a program that combines online coursework with a 180-hour, in-person externship, which helps you gain real-life, hands-on experience at a local healthcare facility.
If you're ready to take the next step, we invite you to learn more about our Medical Billing program or fill out the form on this page to request more information.