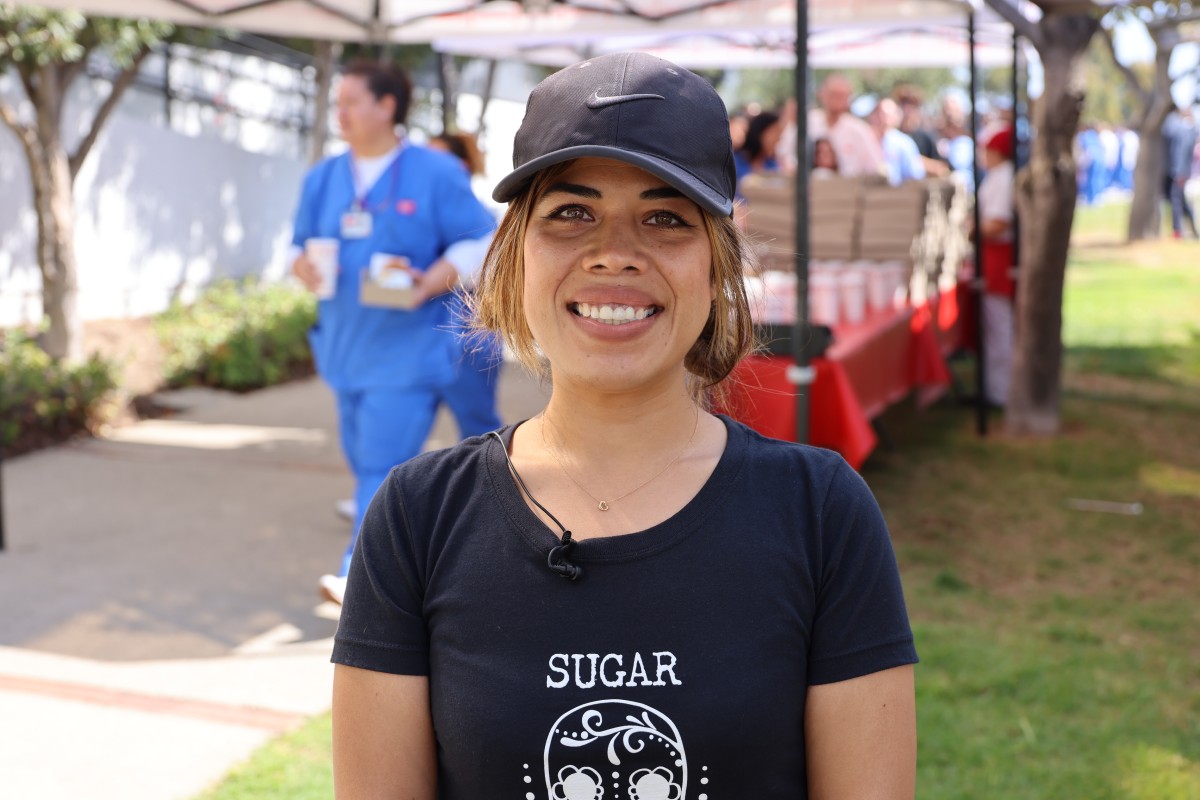 Returning to school after more than a decade wasn't easy for Leylany L — but after a brief, steep learning curve things started to click for her.
"The first two weeks were very hard because I wasn't used to all the school technology," Leylany said. "But my instructors, my classmates, the program ambassador I had at the time, just really helped me get to the place where I'm at today, where I can honestly say I feel confident with what I'm doing, even though I continue to learn every day as I come to school."
From online learning to web-based reading assignments and chatting with faculty via mobile apps, a lot had changed in the 11 years since she was last in a classroom, but in less than a month she became comfortable using all the new tools available for today's students.
"It's like going to the gym. When you start working out the first week is very tough, the second week you're getting the hang of it," she said. "By the third week, it just becomes a routine to you and most importantly, a routine that you're enjoying. And I enjoy it. I really, really do."
Working during the pandemic as a restaurant general manager had left her in a dark place, Leylany said. But since enrolling at American Career College's dental assisting program in Los Angeles, Leylany said she's looking forward to brighter days — and brighter smiles — in the future.
"Before coming to school, I didn't have a purpose. I felt lost. I felt that I didn't find that I had a direction to go to," she said. "And the first day that I came in here, just to ask questions, it was like that light in the tunnel that I needed to see."
From the moment she walked in, Leylany said, she couldn't believe how supportive and helpful the staff and faculty were.
"ACC just has a big team from the staff, the instructors, financial aid, the parking lot attendant, everyone," she said. "Every single member here has helped me one way or another to step up. I can honestly say it's been the best thing I've done for my life."
Two-thirds completed with the 10-month program, Leylany is now a program ambassador herself and looking forward to what's next. After graduating from ACC, Leylany plans on enrolling in West Coast University's Bachelor of Science in Dental Hygiene program and studying to become a licensed dental hygienist.
A wife and mother, Leylany said she's excited about the opportunities available in the healthcare field and encouraged others not to hesitate if they wanted to make a career change.
"If you don't do anything about your situation, the situation is not going to change. If you're thinking twice about it, don't. There's always going to be a way for you," she said. "It might not be the same way as others, but there's a way for you."