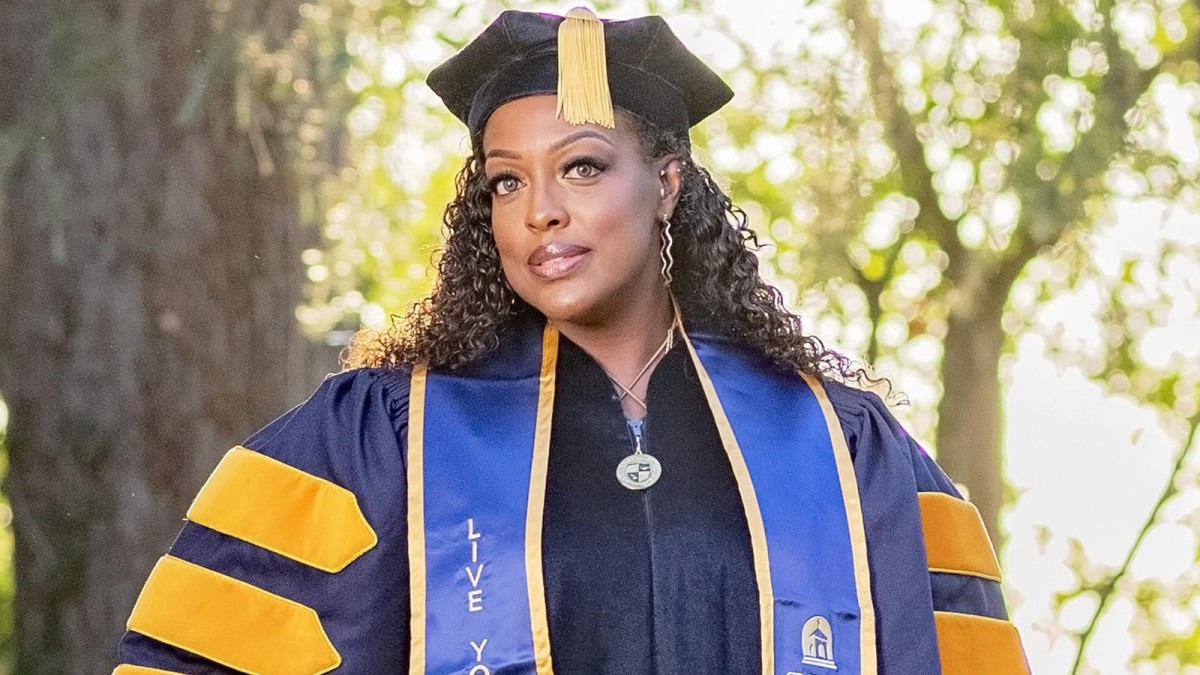 Everyone needs to start somewhere. For ACC alumna Shanna J., her medical assistant diploma was the first step in a fulfilling and rewarding healthcare career. Check out her amazing story to learn how she went from medical assisting to earning her Doctor of Nursing, and now taking on a board member position at The Nurses Pub.
Starting the Healthcare Journey
The calling to work in healthcare is in Shanna's DNA. "My mother was a certified nursing assistant, and my father was a medic in the U.S. Army," Shanna shared. "I knew I wanted to work in the medical field because I enjoyed caring for people so much."
Her journey started right here at American Career College. She chose the Medical Assistant program because she was able to complete her diploma in just nine months and begin working right away. This provided Shanna the perfect entry into the healthcare field.
"I joined the program, graduated with honors, did my externship at Kaiser Permanente, and was hired immediately after graduation in the same department back in 2002."
The Path Into Nursing
Shanna has always been characterized by her dedication and ambition. After working as a medical assistant for a few years, she decided to try out nursing and became a licensed vocational nurse (LVN) and then a registered nurse (RN) in 2009.
Drawing on her positive experience at ACC, Shanna decided to continue her education at our sister school, West Coast University. Through their flexible online offerings, she was able to earn both her bachelor's and master's degree through the RN to Master of Science in Nursing program, and then pursue a specialty through the Family Nurse Practitioner track. Finally, she completed her Doctor of Nursing Practice (the highest degree available in nursing) in 2021 at a different university.
"Each one of these degrees motivated me to continue with the next, and I continued to climb the career ladder within my organization where I have now been for 22 years." And it all started with ACC and our externship program that matched her with a great employer.
Giving Back
While rewarding, becoming a healthcare practitioner is hard work, and Shanna's journey was not without its challenges. In fact, part of the reason why Shanna says she pursued one degree at a time was because she did not have the resources to commit to a full-time education.
"Many people ask me why I took the long route. Well, simply put, as a single parent I did not have the resources to attend full-time and had to choose the route where I would be most successful. I started my journey in this field as a medical assistant and am now a doctoral-prepared family nurse practitioner working with the same organization where I started as a medical assistant in 2002."
Now, Shanna is working to support the next generation of nursing students by serving on the board of The Nurses Pub. Check out her Q&A to learn why this particular organization has inspired her to give back to the healthcare community.
WCU: Could you share a bit about The Nurses Pub and its mission and goals?
Shanna: The Nurse Pub aims to build a global community of resource centers that serves 100,000 future nurses in need of mentoring, awareness, scholarships, and to be the change agent to increase the nursing workforce.
The goal of the organization is to be that resource that many nursing students do not have, especially those in the underserved areas. For example, being able to provide childcare services at the resource center for nursing students to remove one potential barrier standing in the way of them and their goal of becoming a nurse.
WCU: What prompted you to become a board member at The Nurses Pub?
Shanna: Having been a single parent as well going through both undergraduate and graduate studies and being a minority, I felt a connection with the mission of The Nurses Pub. I attended the first Gala as a guest and had the pleasure of attending the second gala as an advisory board member. I am looking forward to this third gala, which would be my second year on the board.
WCU: What has been the most rewarding moment during your involvement with The Nurses Pub?
Shanna: One of the most rewarding moments was the joy that one of the scholarship recipients had after learning she was selected as a recipient. Having read her application and story, I learned of the struggles she went through to try and become a nurse. She was struggling financially as a single parent and was not able to meet the cost of her studies and was considering dropping out for the time being. The scholarship amount she received was just enough that she needed to pay the balance on her student bill. The gratitude and appreciation she exhibited was priceless.
I have also been able to be a mentor for other nursing students who have seen or heard of my path and growth and are looking for support and guidance. I am always willing to mentor nursing students or provide some sort of direction or pathways they can choose to hit their goal. I know and understand how lonely and confusing everything can be and if I am able to share any knowledge that helps someone else, I am always more than willing to do so.
WCU: What advice would you give to aspiring healthcare professionals?
Shanna: Pick the path that is best for you. Pick the path that fits your goals. Sometimes that may mean going a longer route than others. You cannot let other people's paths direct yours. You are the author of your life story and choose how it will unfold.