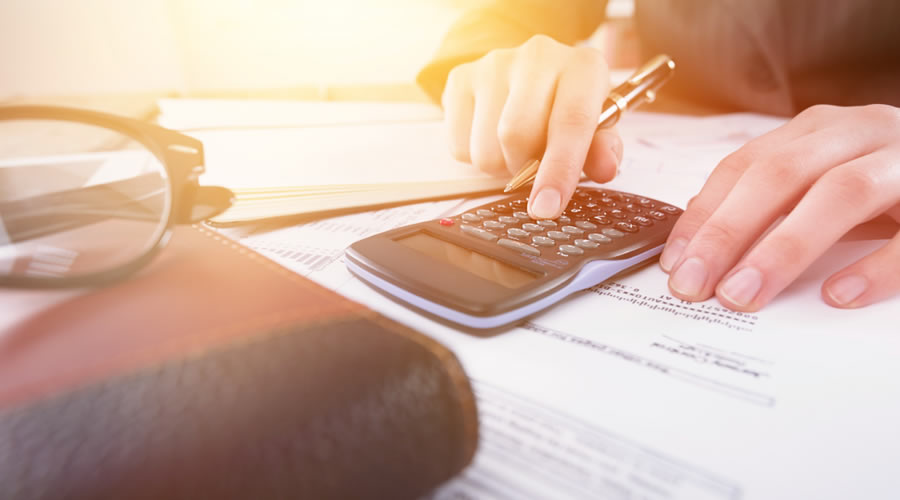 What is the FAFSA?
To apply for financial aid, including work-study, grants, and loans, you will need to fill out a Free Application for Federal Student Aid (FAFSA). Completing and submitting the FAFSA is at no cost to you and provides you with the opportunity to apply for financial aid to help finance your college education.
Do I have to be admitted before I can apply for financial aid at American Career College?
No, you can apply for financial aid before being admitted. However, you must be accepted to American Career College and attend class in a program before you can receive funds.
How do I apply for financial aid?
You can apply at https://studentaid.gov/h/apply-for-aid/fafsa and follow the instructions provided.
You also have the option of downloading and printing a paper FAFSA application. Simply visit studentaid.gov/resources and choose the FAFSA form that matches your preferred language under the "Forms and Worksheets" section.
When is the deadline for applying?
You can apply using FAFSA from October 1 through June 30 of the following year. FAFSA applications are accepted from Oct. 1, 2021 to June 30, 2023, for the award year 2022-2023 and from Oct. 1, 2022 to June 30, 2024 for the award year 2023-24.
To receive state financial aid, the deadline for completing and submitting FAFSA forms vary by state. You can check FAFSA deadlines for your state by visiting studentaid.gov/apply-for-aid/fafsa/fafsa-deadlines or by using the FAFSA Deadlines form here.
What if I miss the application deadline?
Please contact our financial aid office immediately so we can advise you of your options.
Do I need to submit the FAFSA every year?
To qualify for federal student aid, you must submit the FAFSA every school year. This doesn't mean you have to start over from scratch. After filling out the FAFSA once, you'll only need to submit a renewal FAFSA each subsequent year. Your information will be saved, and the website will automatically populate portions of the FAFSA for you.
What information do I need to complete the FAFSA?
The FAFSA will ask you for personal information as well as information from your taxes. If you are a dependent student, the FAFSA will require information from both you and your parents. You will need documentation from both you and your spouse (if you are married) as an independent student.
For your convenience and to ensure the FAFSA is completed properly, we recommend you gather the necessary documentation before you begin. Please have the following paperwork/information ready:
Social Security number
Driver's license number (if you have one)
FSA ID to sign electronically
Alien registration number or permanent residence card (if you are not a U.S. citizen)
Income and tax information from your submitted Tax Return or W-2 (if you did not file taxes). The tax year used is for two years prior to the award year for which you are applying. For example, your 2020 tax return would be used for the 2022-23 FAFSA.
Bank statements and records of investments (if applicable)
Untaxed income including worker's compensation; child support; housing, food and living allowances; or veterans benefits, etc.
I received an outside scholarship. Do I need to report it to the financial aid office?
Yes, financial aid received from any outside source must be reported to the financial aid office. Your financial aid package will be revised to reflect this outside scholarship.
Am I considered an independent or dependent student?
It is important to appropriately identify your dependency status on the FAFSA. Please confirm your dependency status at studentaid.gov/2223/help/need-parent-info.
What if my parents are separated or divorced?
If your parents are separated or divorced and you are considered a dependent student, knowing which parent's information to use can be a bit confusing. Here are some guidelines to help:
If you lived with one parent for a longer period than the other over the past 12 months, use that parent's information.
In the past 12 months, if you did not live with either parent or lived equally with both, you must use the parent who provided the most financial support.
When a parent you provide information about is remarried, you must also provide information about the stepparent.
It does not matter which parent declares you as a dependent on their taxes.
What happens after I submit my FAFSA?
Your application will be processed within 3-5 business days if submitted through the FAFSA website.
After your FAFSA is processed, you will receive a Student Aid Report (SAR), which is a summary of the information you provided. Review your SAR and ensure all information is correct and complete.
Fix any inaccuracies and provide any missing information on your FAFSA form as soon as possible.
Locate your Expected Family Contribution (EFC) on your SAR form. Your EFC is important as it determines your eligibility for a Federal Pell Grant and colleges use the EFC to determine your eligibility for other types of financial aid.
When the FAFSA form has been processed, the SAR is sent to the various colleges you listed on your FAFSA form so they can prepare your financial aid package. At this point, it is crucial that you contact the financial aid office to determine your next steps.
Financial aid and scholarships are available for those who qualify.