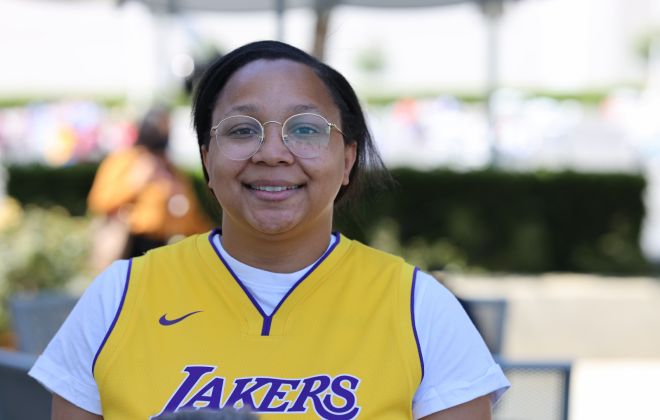 Krystal Merchant is more than halfway through the Associate of Occupational Science in Surgical Technology program at American Career College-Ontario and looking forward to her future. 
"There's something exciting about surgery," Krystal, currently a medical assistant, shares. "My curiosity is 'What do these diseases look like inside the body?' and 'How can I help people save lives and change their lives for the better?'" 
Krystal enrolled at ACC-Ontario during the height of the pandemic in December 2020, after recommendations from high school friends who attended other programs at the school. 
"I've done an accelerated program before but getting back into school with the pandemic was a challenge. Now I have my groove," she said.  
Likening the sterile process to "needing to have OCD," Krystal shares that her personality made the surgical technology field a good fit for her. 
"It's all about being sterile and making sure you follow the instructions to keep everything clean and not touch something you shouldn't." 
"I know I am in good hands and will be taught the correct way to do things," Krystal said. "I appreciate ACC for giving me an opportunity to be here and our teachers for supporting us and helping us get where we want to go in our career."