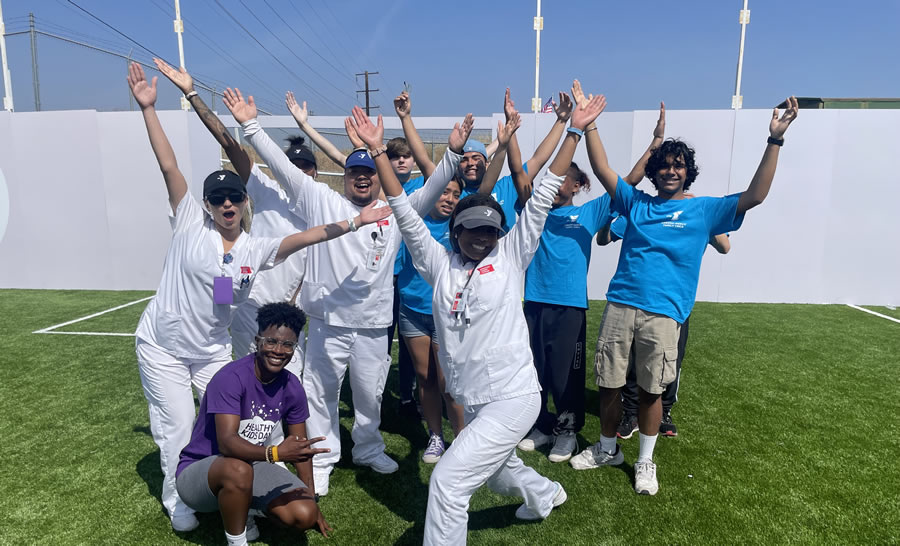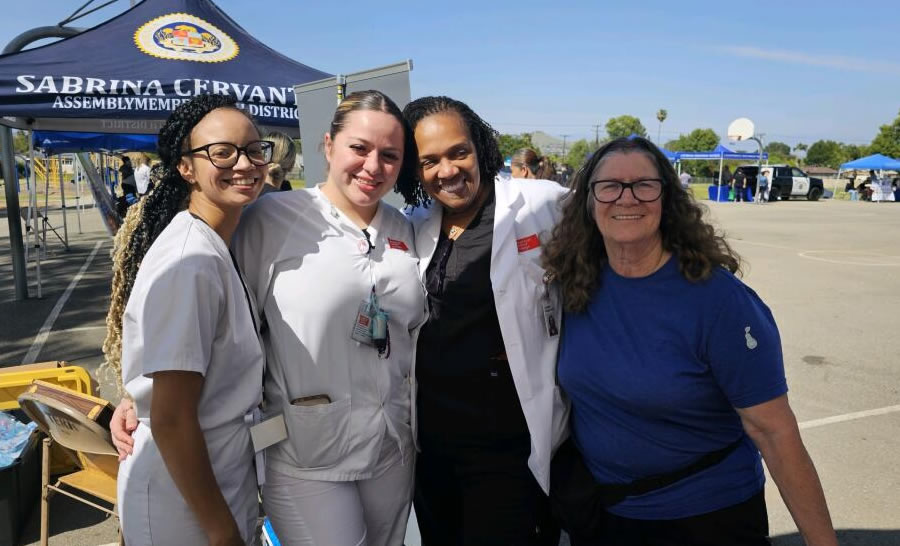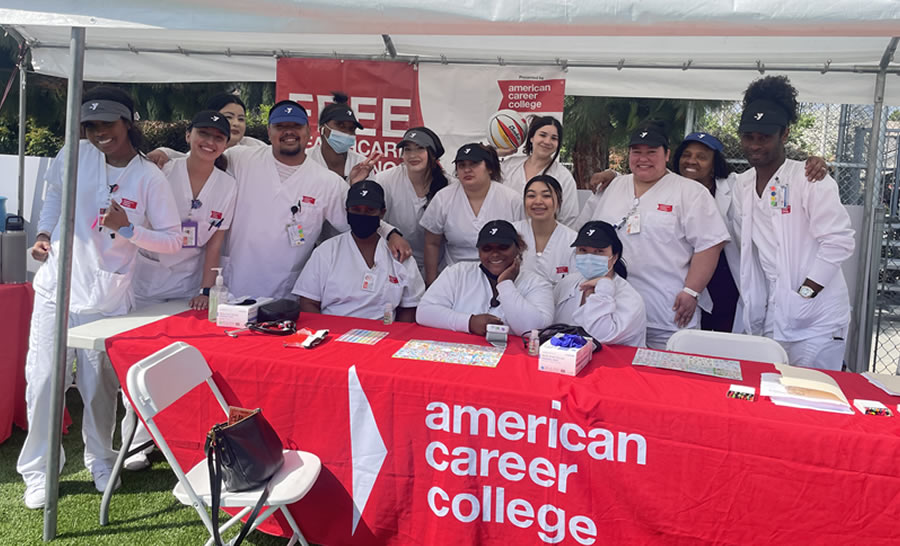 Vocational nursing students from American Career College-Ontario put their knowledge into practice this April at a pair of community health fairs.
On April 15 at the Terrace Elementary Health and Safety event in Riverside, the group of ACC-Ontario students and faculty set up free screening stations for elementary school kids. Along with administering height and vision screens, the VN students also checked their blood pressure, assessed their motor skills, and added a touch of fun with a fitness assessment involving hula hoops.
ACC students were also invited to set up similar free screening stations at the YMCA Healthy Kids Day in Corona on April 29, making a difference in yet another community.
"Our students love participating in these events," ACC-Ontario student experience manager Renee Guerrero said. "It gives them experience to work with children and support the community. It provides additional experience other than traditional clinic opportunities."