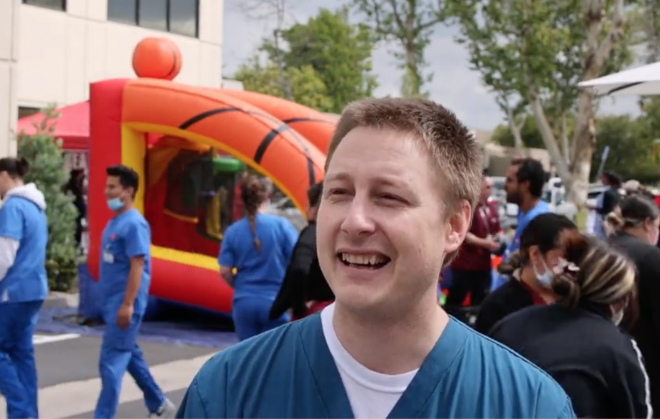 A bank manager for 10 years, Kevin Corcoran was inspired by his wife's work as a nurse during the COVID-19 pandemic and decided to change careers.
At the height of the pandemic, Kevin's wife would come home each night and speak highly of the respiratory therapist who provided support during the trying times.
"Some of her best friends are RTs, and she said she couldn't have gone through the whole pandemic without them," he said. "So, I said, maybe not nursing for me but definitely RT."
Now, Kevin is halfway through the respiratory therapy program at American Career College-Orange County. The favorite part of his journey so far, he shared, has been learning how to deal with individual cases and the friendships he's made along the way.
"Everyone learns differently here, so we get to bounce ideas off each other," he said. "The relationships you build with your friends and classmates are really something… it's friendships that I know are going to last a long time."
For the next generation of RT students, Kevin wants to encourage them to make connections with peers and instructors. He suggests students use the tools available to them, such as a student app and email.
Set to graduate in February, Kevin is eager to start his new career alongside his newfound friends.
"Study hard, pass our boards," he said. "Then we can move on and start helping others in the world."