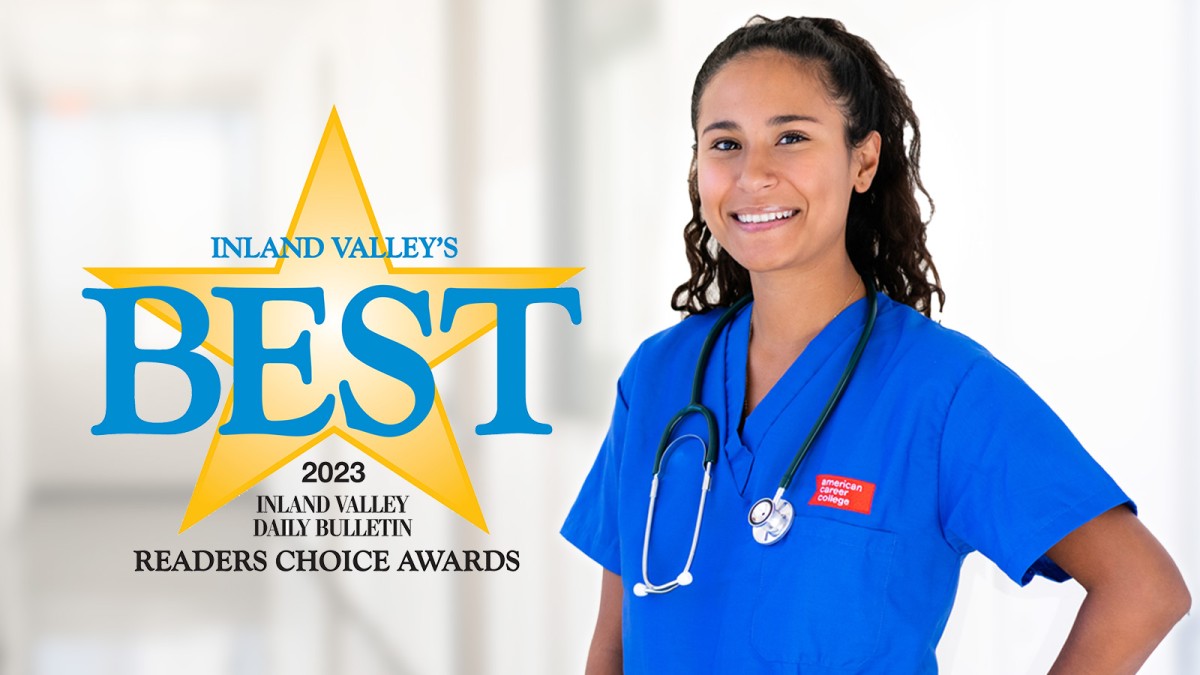 We are proud to announce that American Career College-Ontario has been voted "Best Trade School" and "Best Nursing School" in the Inland Valley Daily Bulletin's 2023 Readers Choice Awards. This is the 11th year in a row that ACC is recognized in the awards — all thanks to the amazing students, faculty, and staff in our community.
The Readers Choice Awards is an annual survey that recognizes the top establishments, organizations, and services in the area. Winners are selected by readers of the Inland Valley Daily Bulletin.
"We are so proud of Team ACC-Ontario, from our students and graduates to our associates, who have helped to maintain ACC-Ontario as an integral part of this community. This recognition helps solidify the positive impact that we are making for the community of Ontario and the Inland Valley," said Tom Bustamante, executive director at ACC-Ontario.
Congratulations to everyone at ACC-Ontario and we thank you for helping shape the next generation of healthcare professionals.