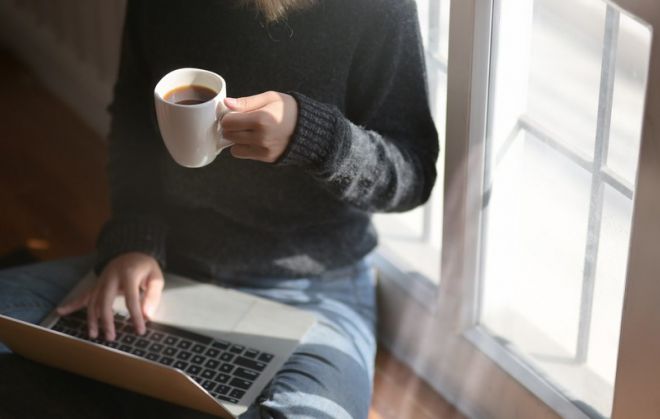 Using a blend of new school technology and old school know-how, it's nearly been business-as-usual for the Career Services staff at American Career College during the COVID-19 pandemic.
Despite working online from home, the Career Services teams at each campus have been able to provide ACC students and graduates with the same services they offered before the temporary shutdown.
Online job interview training
This April, more than 20 ACC-Orange County surgical technology students practiced their conversation skills with the campus Career Services staff during a series of online mock job interviews.
The Term 7 students were required to dress like they would for a real-life job interview and then asked a series of standard interview questions about their work experience and education. After the mock interviews, career services staff provided coaching tips on how to improve for the real thing, ACC-OC Career Services director Johnny Lacey said.
"Overall the students did a wonderful job and impressed the team with their poise and professionalism," Lacey said. "By embracing and practicing with the technology, it's a great way to help them get better prepared for interviews out in the field."
Virtual recruiter meetings
This May, ACC-Los Angeles Career Services specialist Jason Stoll hosted an online meeting for a group of optical technician students with a major prescription glasses and sunglasses retailer. During the 45-minute session, recruiters shared the company's history and philosophy, talked about career advancement opportunities and covered some of the things optical technicians do during a workday.
By using webinars, Stoll said, students can learn about different companies without physically going to a career fair but still have the opportunity to meet with a real recruiter and ask questions.
"The age of office-centricity is officially over. With our team using online aids and technology, we can do workshops or allow employers to connect and teach in ways that can keep the students and graduates excited about their career," Stoll said.
ACC-Ontario Career Services director Juan Carlos Jimenez said that many recruiters will still meet with students or new grads — even if there isn't an open position — just to make sure they have an emergency pool of eligible candidates.
"It never hurts to just look at the careers page of a place you would like to work," Jimenez said. "Reach out to the recruiters, get their contact information, or ask to connect with them on LinkedIn."
Real-world resume advice
Helen Kizler, a recruiter with Great Earth Pharmacy, said her Pasadena-based organization didn't actively hire during the first two months of the pandemic but "as time passes and the situation calms down, we look forward to our growth and hiring."
Kizler added she still plans on conducting in-person interviews for applicants while following all of the current health guidelines. One of the best ways to leave a lasting impression on a recruiter, she said, is to provide them a resume that's easy to look at.
"It has to show that someone put in time working on their resumes. At the moment of sorting out, a resume that person's face. It has to look perfect," Kizler said. "I primarily look at education and past work experiences. It has to make sense to me, if I see a gap I need to know what happened. So, it would be best if the gap in past-work experiences is explained why." 
Old-school attitude
And while the coronavirus pandemic has transformed the healthcare business landscape and forced many companies to retool the way they hire, some things will remain the same — especially if you ask ACC-LA Career Services director Gohar Abrahamian.
"The world has changed, but the devotion and passion our Career Services group has for our students and graduates has not changed one bit," she said.