When Jamison Wallington says he understands what American Career College students experience at school, he is speaking from experience.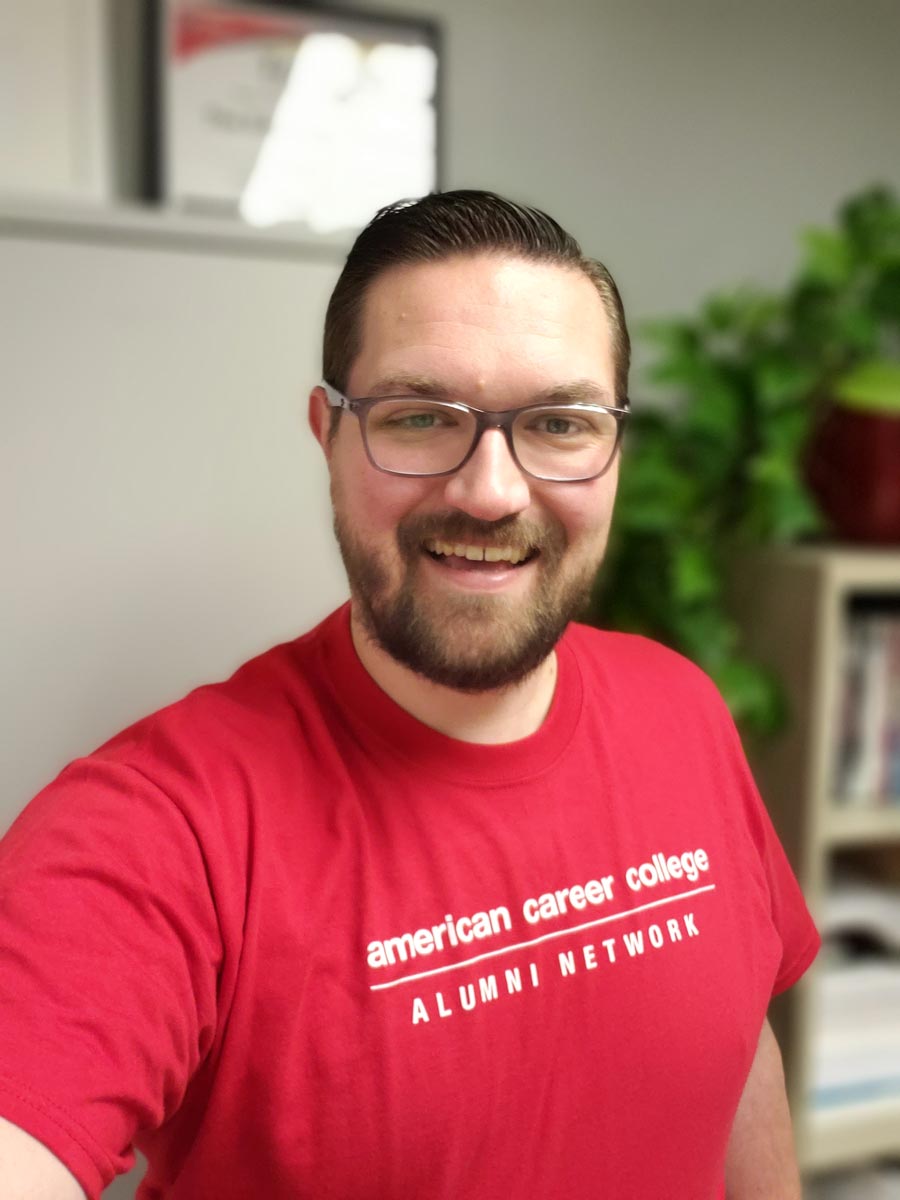 Jamison graduated from ACC-Orange County in 2004 with his vocational nursing degree, but promised to return one day as an instructor. Now as the director of education at ACC-Los Angeles, he oversees the administration of the teaching staff and is the supervisor for all nine program directors.
"As an alum, it's very personal because there's blood, sweat and tears from both sides of the desk," he said. "During orientation, I would tell students I have sat on that side and now I stand on this side. If I can do it, then anyone can do it."
After passing his licensing exam on the first try, Jamison worked for the next five years as a nurse while obtaining a bachelor's degree in business. He next pursued a master's degree in divinity and worked as a pastor, but six years ago, he saw ACC had an opening for a medical assistant substitute teacher.
"I had always wanted to come back to teach so I got that opportunity," he said. "I was good at teaching and enjoyed it, and I think my students did too."
Jamison continued to climb the ladder at ACC, moving from instructor to program director and finally into senior administration. As an educator, Jamison's main goal is to create a healthy learning environment so students can take the schooling offered at ACC and use it to improve their own lives.
As a former student, he understands the role instructors play in inspiring their class.
"You're a role model when you walk around these hallways. The faculty are role models. You are what they're trying to be," Jamison said. "We can all grow as faculty to be better as well. My word of the year is grow. Personally, and professionally, how can I grow?"
One particular student success story that left a lasting impact on Jamison happened after reuniting with a former student after she graduated from ACC and passed her certification exam.
"She said, 'Do you see that silver car? That's because of you. You pushed me to get a job and now I have transportation for my family,'" Jamison recalled the student saying. "It's that realness. There are numerous stories of students wanting to give up on not only school but life in general… I don't know if our teachers know how valuable they are."
Jamison said that story is only one of thousands he's heard over the years, and he reiterated the importance of the role ACC teachers have on their students.
"They impact people for a lifetime. They can change generational issues, whether it's poverty or homelessness or whatever, and the faculty need to realize they are the change agents," he said. "Education itself never stops, and I try to inspire students to have that same idea of the potentiality of what's next."