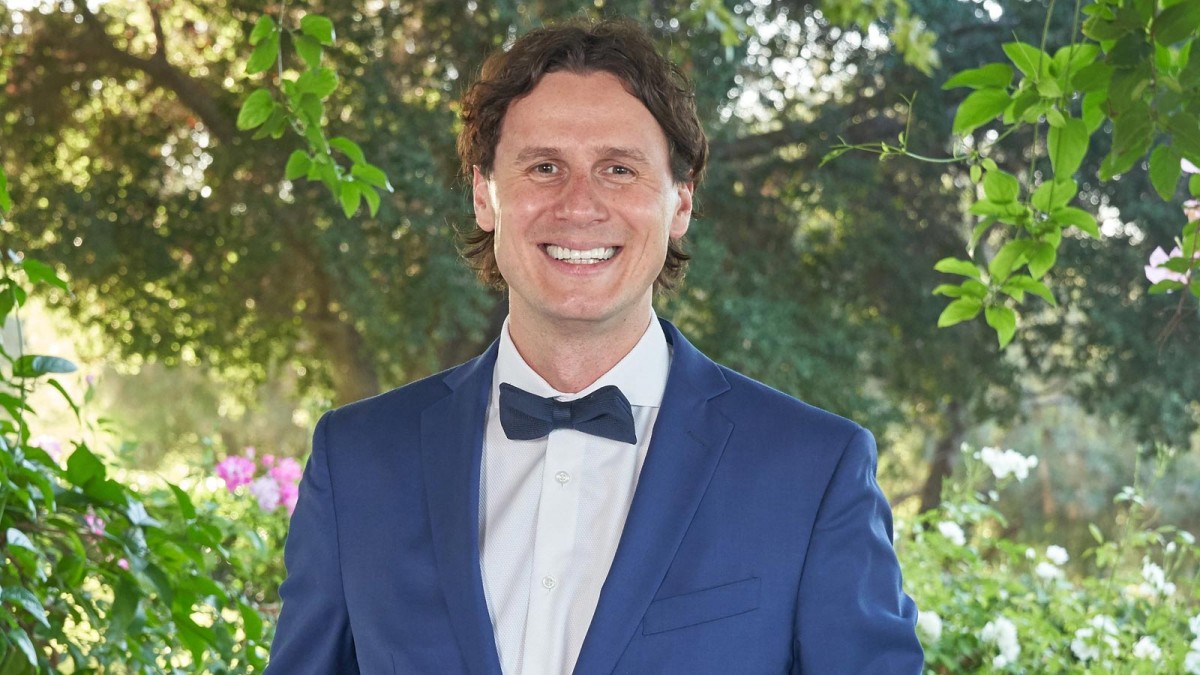 Andrei Livanu was inspired to follow in his father's footsteps. The son of a teacher and paramedic, Andrei found his calling as American Career College's director of education at the Ontario campus.
Growing up in Romania, Andrei spent his early years assisting his dad on non-critical calls.
"Andrei, I'm passing our house on the rig," his dad would call him. "Do you want to join me?"
On most of the ambulance runs, they were transporting dialysis patients. Back then, all patients who needed dialysis for kidney failure had to visit a center two to three times per week.
"The resilience of those people, who have severe challenges, to do that with positivity really changed me as a teenager," Andrei reflected.
He said the experience transformed his life. Andrei witnessed his dad truly helping people in the field, and his time lending a hand on the rig led to a career in patient care.
"I wanted to be part of that — I wanted to help them," Andrei said. "I wanted to improve their experience as patients."
Andrei's family also placed a high value on education. As a teacher, his mother always checked in on her children and their schooling.
"She believed highly in academics," Andrei recounted. "She took the time every day to explain various things to us. She was very academic."
Two of Andrei's older sisters followed in their mother's footsteps and pursued careers in education. One became a math teacher and later campus president, and another an English teacher in Paris.
"They would come home and always talk about their work, the students, and methodology," Andrei said. "Hearing from them stirred up my interests."
"When I started the program, I essentially found gold."
Andrei's Remarkable ACC Journey
After living and studying in several other countries, Andrei arrived in the U.S. In 2008, after being referred by his wife, who was a fellow ACC alumnus, Andrei enrolled in the respiratory therapy program.
"When I started the program, I essentially found gold," Andrei said. "I found instructors who were true mentors… they found abilities I didn't even know I had. They were very hands-on, encouraging, and high on feedback."
Andrei graduated as valedictorian of his class and quickly secured a job at one of the premier hospitals in Southern California. He recalled his interview and the encouragement he received from a former professor.
"As I was driving in, I got a call from my ACC instructor, Susan," Andrei recalled. "She told me, 'You got this. I've seen you throughout the program. I've seen your confidence. We believe in you here.'"
The interview went extremely well and served as an example of a lifelong investment from ACC professors and mentors. Three years later, Andrei returned as a faculty member and eventually was promoted to director of the respiratory therapy program.
Today, he cherishes the connection between faculty and students.
"I wanted to be an advocate for all students and apply what I learned here," Andrei said. "One of the beautiful things at ACC is there is a transformation at a human level. I tell our students to open their minds but open their hearts as well. Success is very much within reach via ACC."