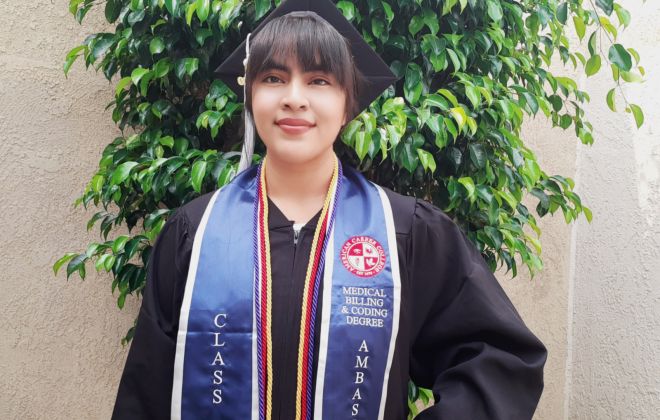 Working in medical billing and coding probably stopped Maria Dominguez Clemente from pursuing a life of crime — helping to prevent and solve them, that is.
"My passion for medical billing and coding started in high school when I was in the Newport Beach Police Explorers for future police officers," Clemente said. "Every Tuesday there would be a test based on the police radio codes and I really liked that aspect of it."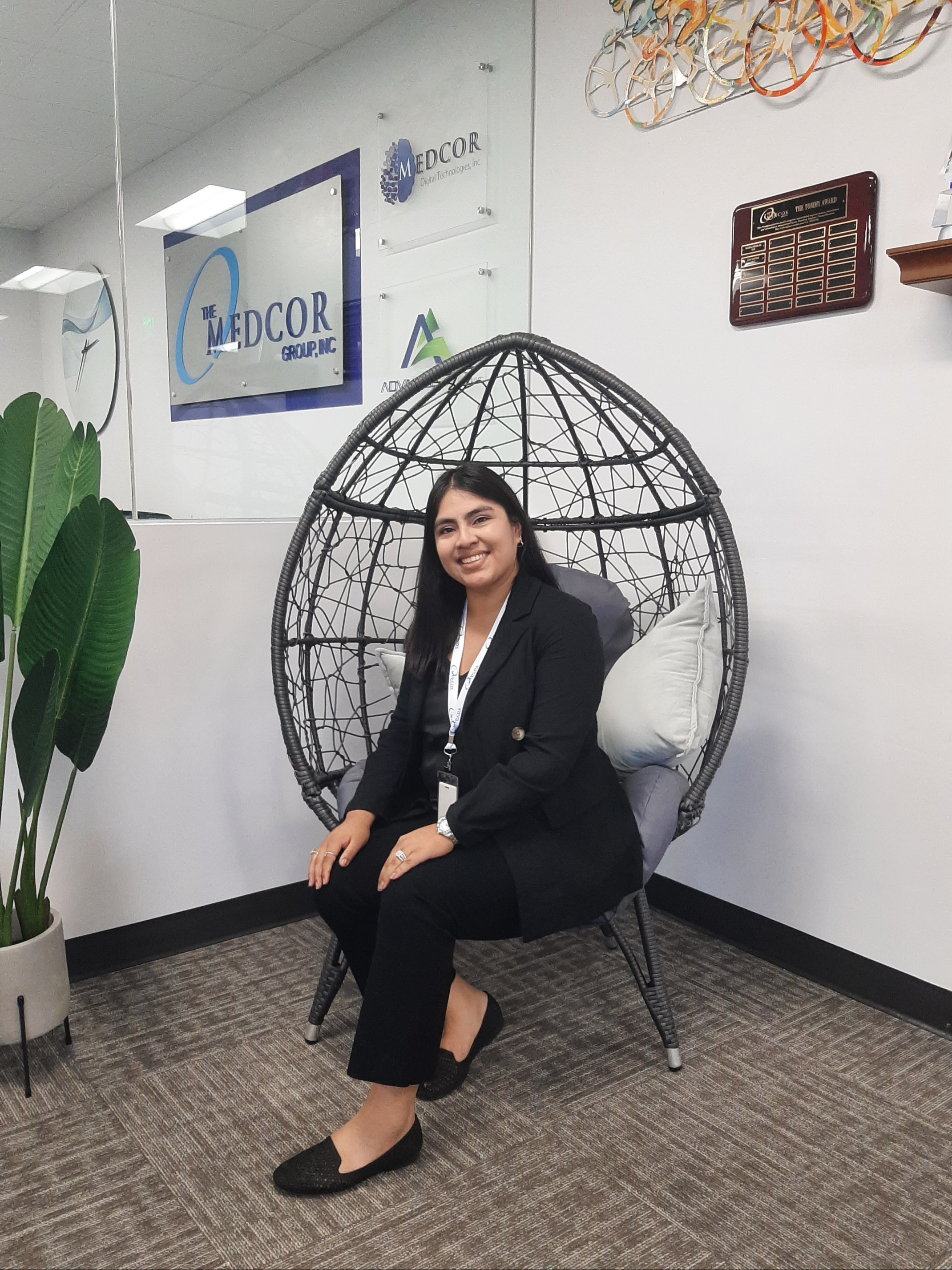 Just as law enforcement officers and 911 operators must know all the various criminal and civil codes to communicate quickly over the radio, medical billing and coders need to understand their own precise shorthand to track check-ins, patient eligibility and other healthcare procedures.
"It's like a puzzle piece," Clemente said. "If you don't have the right CPT code, DX code or correct INS information, the piece won't fit and you can't solve the puzzle."
Originally from Mexico, Clemente moved with her parents and a younger sibling to the Costa Mesa area of Orange County, California when she was about 6. Dominguez said she was raised in a "loving, caring household where education and going to college was very important."
Now, Clemente is proud to say, she is the first generation in her family to attend and graduate from college, but it didn't happen immediately. Clemente worked during high school and worked full-time after graduation to save money and buy her first car. Eventually, she said, the urge to go back to school kicked in and Clemente decided to study medical billing at coding at American Career College.
"By this time, I've already been working as a medical billing and coder for about three years. I loved this industry so much that I wanted to go to school for it," she said. "My motivation was my parents. My parents' purpose in being here in California was for me to have a better education, and to master English as my second language. I am here to continue to fulfill my dreams and theirs."
During school, Clemente worked full-time for a chiropractor and acupuncture doctor, in addition to being a student ambassador at ACC-Orange County. Since graduating from the nine-month program in 2020 with honors and perfect attendance, Clemente has passed the state boards as a licensed nurse assistant — graduating top of her class — and is now pursuing being certified as a pharmacy technician.
"I've always loved going to school or learning something new. I didn't want to stop there so I continued my education," she said. "After getting the right requirements, I want to be a lead or supervisor for an MBC job and join the American Medical Billing Association. Once that is achieved, I will start my own business, and advertising my services as a medical biller."