While most students begin their nursing careers by choice, Desirie A. likes to say her journey to becoming a licensed vocational nurse began because she didn't have one.
"It's a funny story because I didn't want to be an LVN," Desirie said. "But once I started with my first term, everything changed."
Originally from the Philippines, Desirie moved to the United States with her family in February 2014. Homesick and dealing with culture shock, Desirie said she felt helpless in the U.S. and like she had no reason for being there.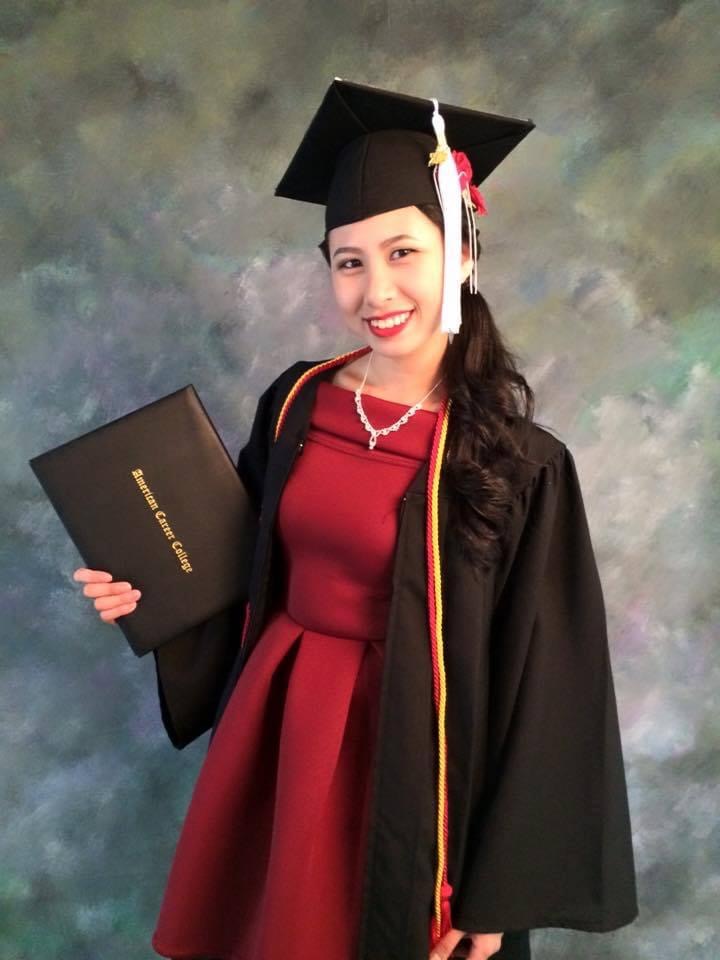 Desirie's sister, who had already been living in the States, was the one who pushed her toward nursing and suggested American Career College. While she still felt unsure at first, Desirie enrolled.
"I could understand English, but I wasn't comfortable talking to anyone at that point," she said.
Eventually, she began to grow into her "chosen" field while taking VN classes at ACC-Orange County and working weekends as a caregiver. Desirie said she became truly inspired to care for others when her grandfather passed away during her time at ACC.
"I felt like I found that purpose of 'OK, I have the heart, I am very passionate for taking care of others. I will overcome this fear of being surrounded by people that are strangers to me,'" she said.
Since graduating with honors and perfect attendance, Desirie has explored several different fields of nursing. Currently, she's working in an outpatient clinical setting with children. While it wasn't easy at first, Desirie now appreciates her sister for pushing her toward the field.
"When I finished my LVN, I felt like my sister made a good decision," she laughed. "I owed that to her. Now, I realize that was the best decision so far."
But Desirie has chosen for herself that her nursing journey isn't over. She plans to continue her education at West Coast University and become a registered nurse.
"I know why God put me in this field. I've learned that happiness is letting go of what I think my life was supposed to look like, and just celebrate it for everything that it is," she said. "At the end of the tunnel, you will always find the light and you will know your purpose."