A lot can happen in a decade. For Adrianna A., she went from finishing her optical technician program in 2011 to being a lead instructor for it in 2021.
"The passion to teach has grown in me since I was a student," Adrianna said. "This is my baby now."
It all started with a driven young woman and a supportive, encouraging professor.
"I had Mr. Benny as my instructor, and maybe two weeks in, I fell in love with the program," she said. "He made it so fun and had such good energy. He has a huge passion for optics."
Adrianna remembered how ACC felt so friendly and family-oriented when she began her program in 2010. One of her favorite memories was the celebratory potlucks the cohorts enjoyed after completing one of their modules.
"It was nice to put the books and teaching aside and take in that moment and be grateful for us, for our classmates and for the group we built," she said.
Between joining all the tutoring sessions after class and investing everything she had into her required externship, Adrianna said she tried to get as much as she could out of the program.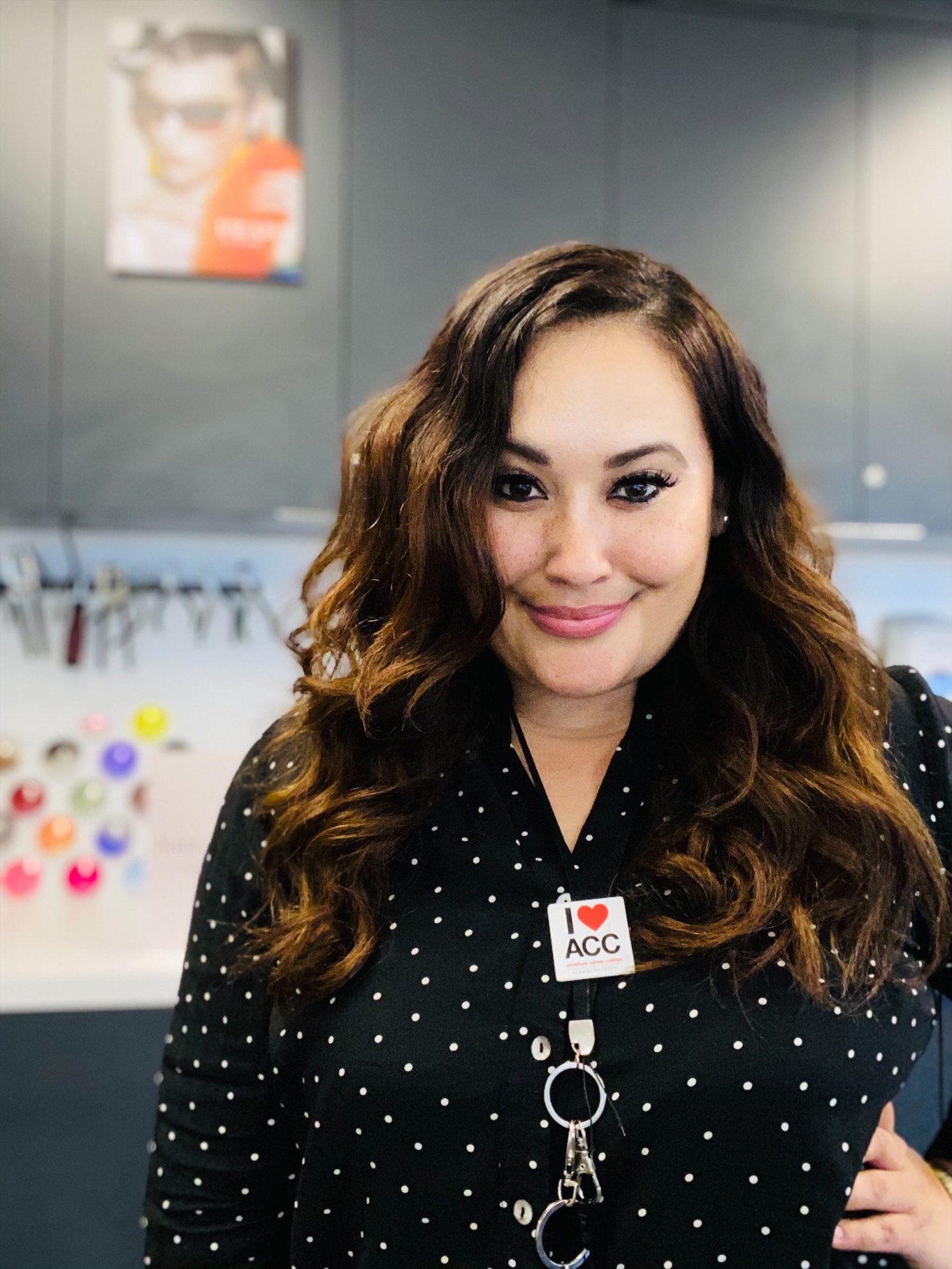 "The whole experience was so overwhelming, and I loved it," Adrianna said. "The minute I walked in it I knew this was the right thing for me."
At the time, students were required to complete 160 hours in an externship, which Adrianna completed in two and a half weeks. "I was desperate to finish it. I had two little girls and was unemployed," she said. "Two and a half weeks in and they offered me a job."
Four years later, Adrianna got a call from Mr. Benny telling her that she needed to return to ACC.
It was 2014 when Adrianna walked back into her alma mater. She recalled the program director requesting to speak with her.
"She asked how I was doing and said I seemed so happy and asked why I was applying to be an instructor," Adrianna laughed.
Adrianna said she had no idea Mr. Benny had recommended her for the teaching position. The program director asked her if she was interested in the role, and Adrianna stopped to consider it.
"I had never seen myself as a teacher before but Mr. Benny said I could do it," Adrianna said. "He said, 'This is why I gave you extra tasks and duties. I saw something in you back then and knew you would be a great asset in the future for our school.'"
While continuing her daytime job, Adrianna worked nights as a substitute for ACC.
"It was so nice to help students do what I did," she said. "I can relate to them because I was in their shoes."
A couple of years later, once her two daughters were older and more independent, Adrianna was offered and accepted a fulltime position at ACC. Now, she's a lead instructor for optics program.
The pride she feels for her alma mater is what she says #iamACC is all about.
"I am literally a product of ACC so I have a lot of pride for our school."