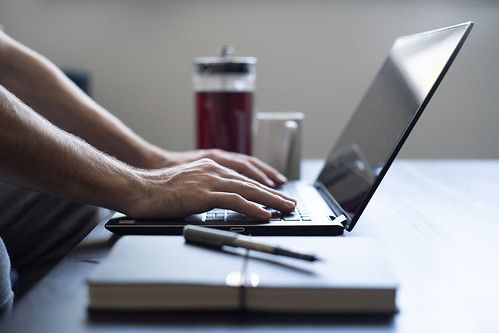 One career that offers a wealth of job opportunities is in a field most people know very little about: Medical billing and coding.
"Employment prospects are expected to grow at a strong rate of 11% through 2028,* far outpacing the average of all occupations, which is just 5%," Sandra Cantero, the medical billing and coding lead instructor at American Career College-Orange County, explained. "Medical billing and coding professionals are always in demand."
What medical billers and coders do
Medical billers act as the financial liaison between patients, providers, and payers. They prepare invoices for medical procedures rendered, which are given to patients and insurance companies. Without them, healthcare providers could not be reimbursed for the procedures they perform.
Medical coders translate medical reports into shortcodes used within the healthcare industry. They help summarize cumbersome medical reports into efficient, data-friendly codes that document patients' conditions and the medical procedures performed on them.
Professionals in the field have a number of job responsibilities, including handling patient billing, coordinating insurance reimbursement of care providers, and transmitting coded patient treatment information to payers and other recipients.
"You have to be well versed in the language doctors and medical professionals use. This is an excellent career path for those who are interested in health care but don't like the sight of needles," Cantero said.
A key reason why the field is growing so fast is the ever-increasing aging population. Seniors are driving demand for medical testing, treatments, and procedures, which all require reimbursement claims to insurance companies. And right now, during the pandemic, the number of medical claims is skyrocketing, with new jobs being posted all the time.  
An ideal work-from-home job
"Most medical billing offices aren't in medical practices — the work is outsourced. Many medical billing assistants were working remotely even before the pandemic. With most resources online, you can do the job from anywhere," Cantero explained. "Working from home offers a better balance between your personal and professional life. Successful professionals in this field tend to be self-directed and able to work independently, and they appreciate the flexibility."
Students take coursework in a number of areas, including reimbursement and collection methods, claims processing, hospital billing and coding, and medical law and ethics. A 200-hour externship is also required.
"Once you receive your ACC diploma, you're qualified to practice, and if you're looking to grow in the field, there are multiple certifications you can pursue," Cantero added. "It's an exciting career, with many dimensions. Right now, I'm doing some community service, helping people who are having trouble navigating claims. It's rewarding work. I've been in the field for more than 20 years and I'm always learning something new."